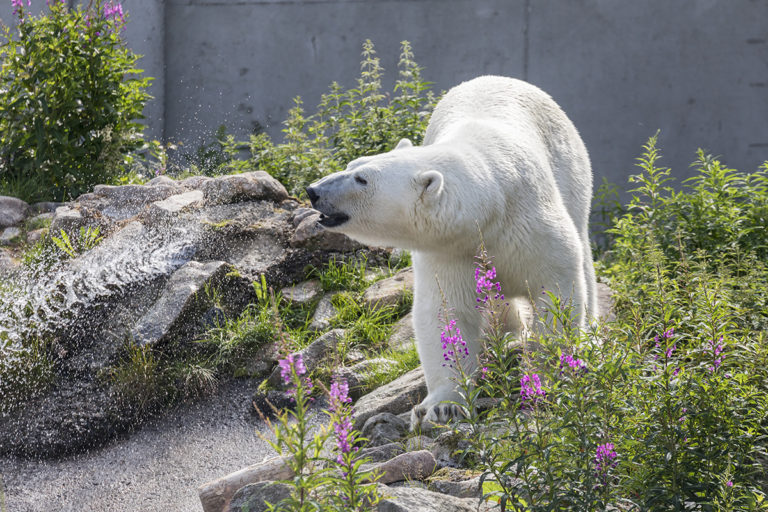 Arctic Wildlife Park
Experience magical nights in Ranua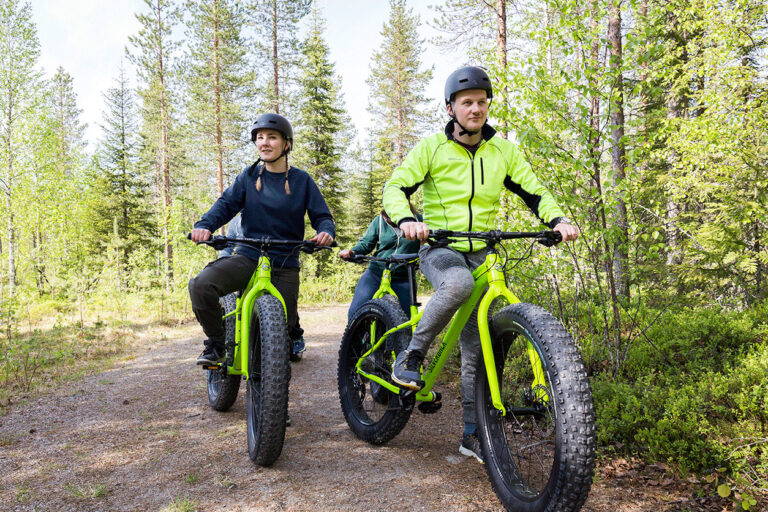 Activities for the whole family
Wildlife Park
50 arctic species
150 animals
Open everyday throughout the year
EXPERIENCE ARCTIC NATURE AND ANIMALS
Wildlife park is great experience for the whole family throughout the year. Come and meet Venus the polar bear, Malla the brown bear and wolverines Khurma and Julle!
Ranua Resort's wildlife park specializes to arctic animals and wildlife park was opened in 1983. The animals live in spacious fencings in the midst of northern wide forests, in as authentic natural environment as possible.
There are about 50 different arctic and northern animal species, and about 150 individuals.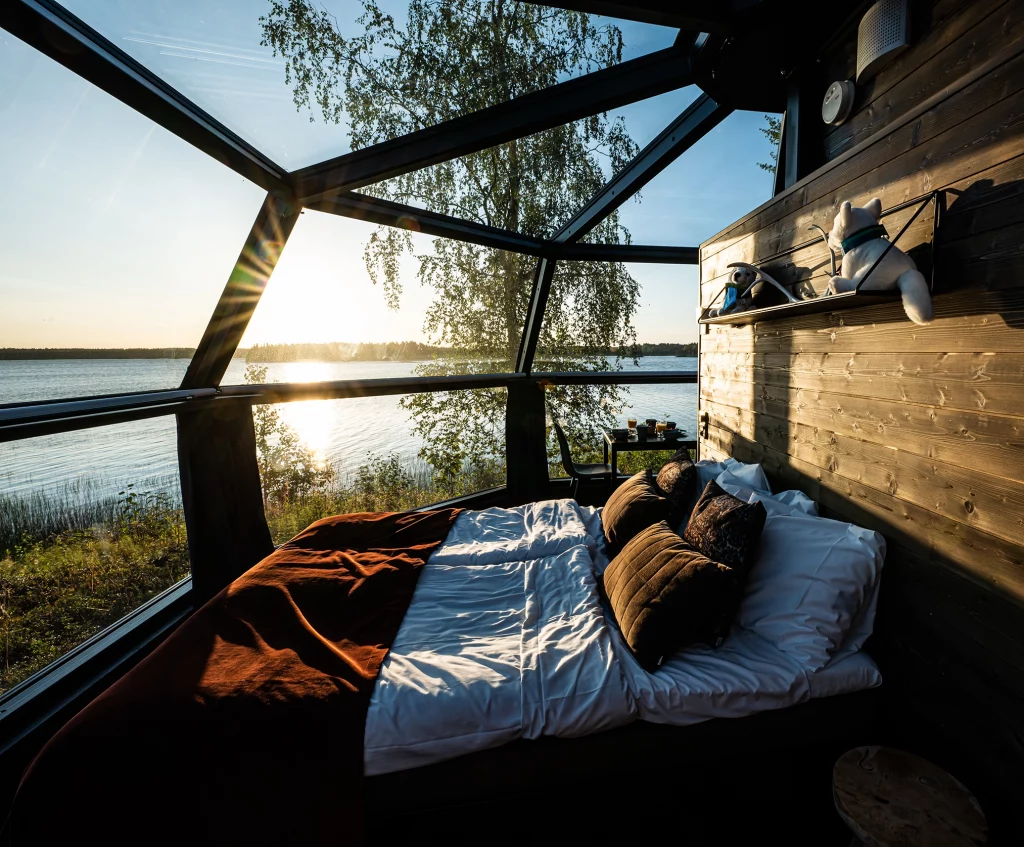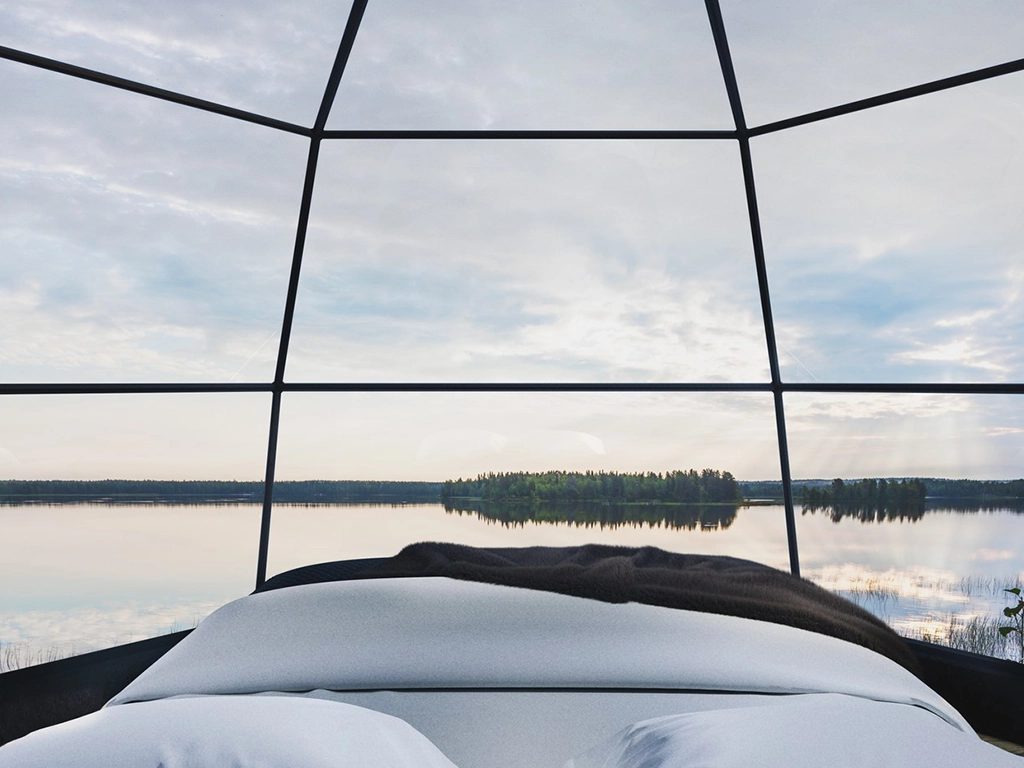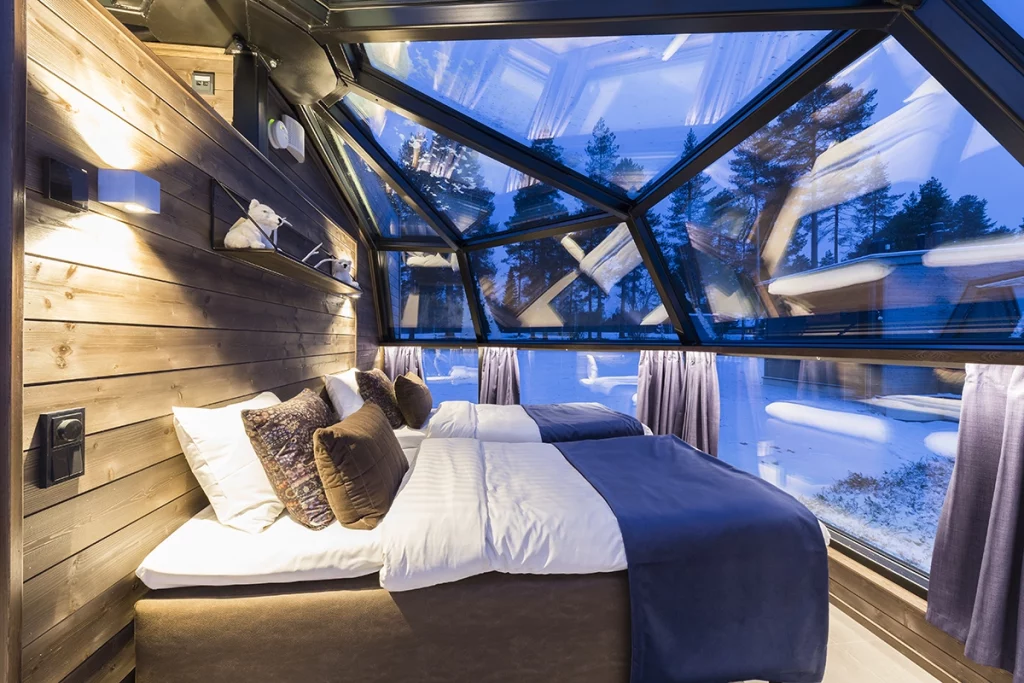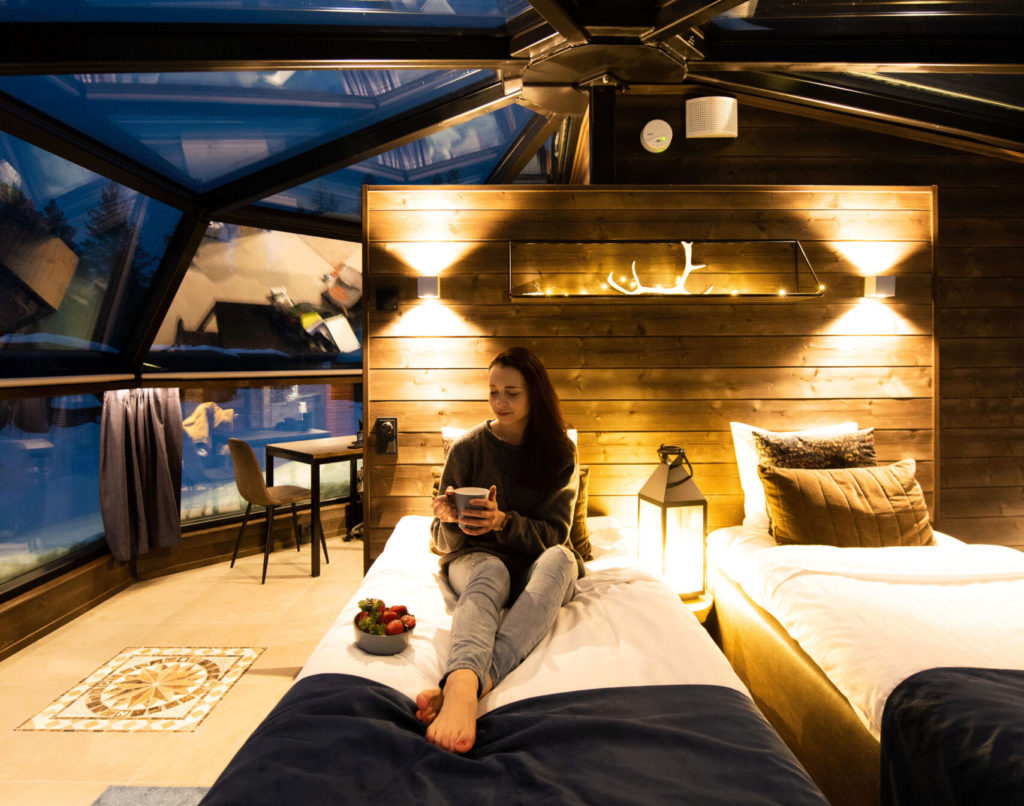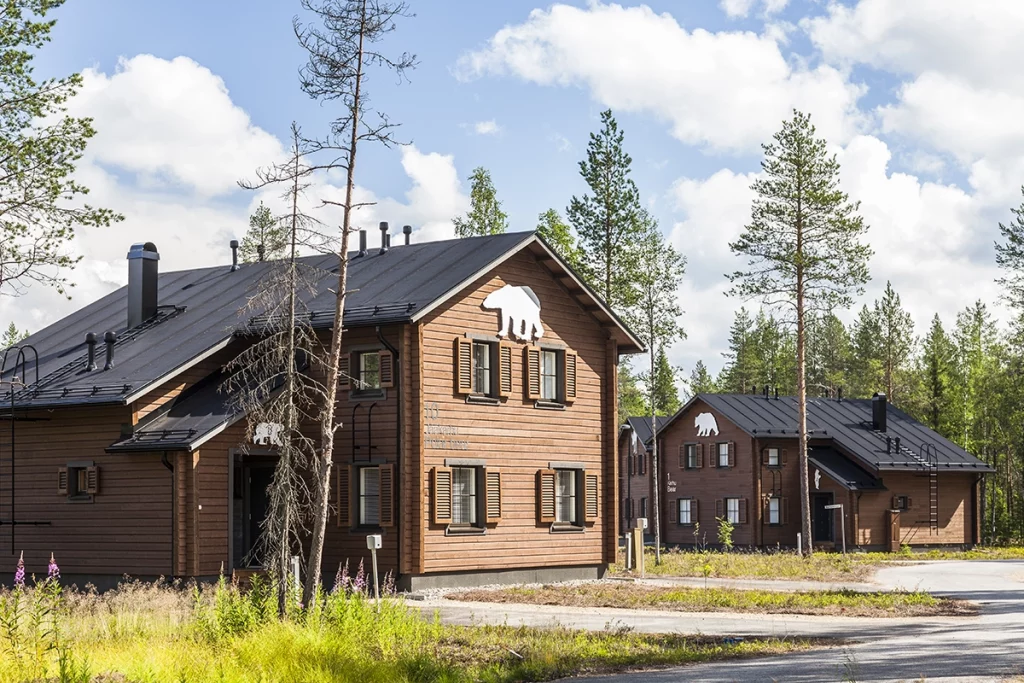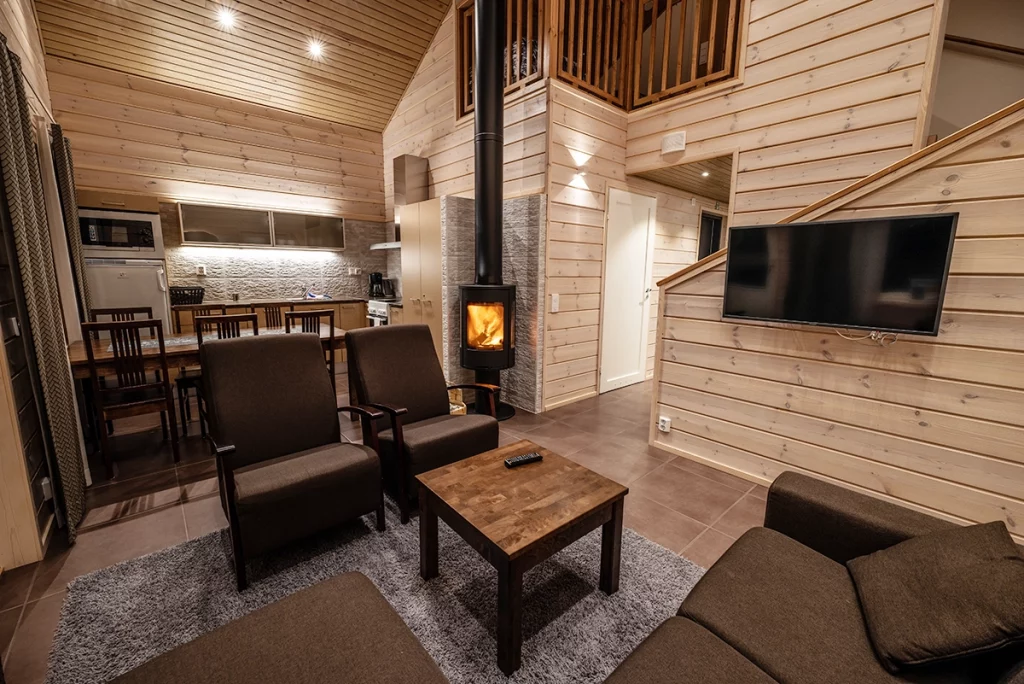 SPEND THE NIGHT UNDER THE STARS

Accommodation at Ranua Resort
With us you can stay over night in comfortable villas or luxurious glass igloos according to your preferences.
Well equipped glass igloos are located on the naturally beautiful, peaceful shores of the lake Ranuanjärvi. You can admire stars in the sky comfortably from your bed, and with a bit of luck you might catch also  the Northern lights.  Each Igloo is equipped with a kitchenette, bathroom and a private sauna. Igloos are about 5 kilometres away from the wildlife park.
Holiday villas are opposite of the wildlife park and each villa has everything you need for easygoing holiday;  fireplace, sauna and kitchen with all modern conveniences and a terrace with a forest view. Two villas  can be combined to form a single holiday accommodation that sleeps 12. The surrounding wilderness areas offer our visitors opportunities for nature adventures year-round and the arctic animals of the wildlife park are in walking distance.
Read more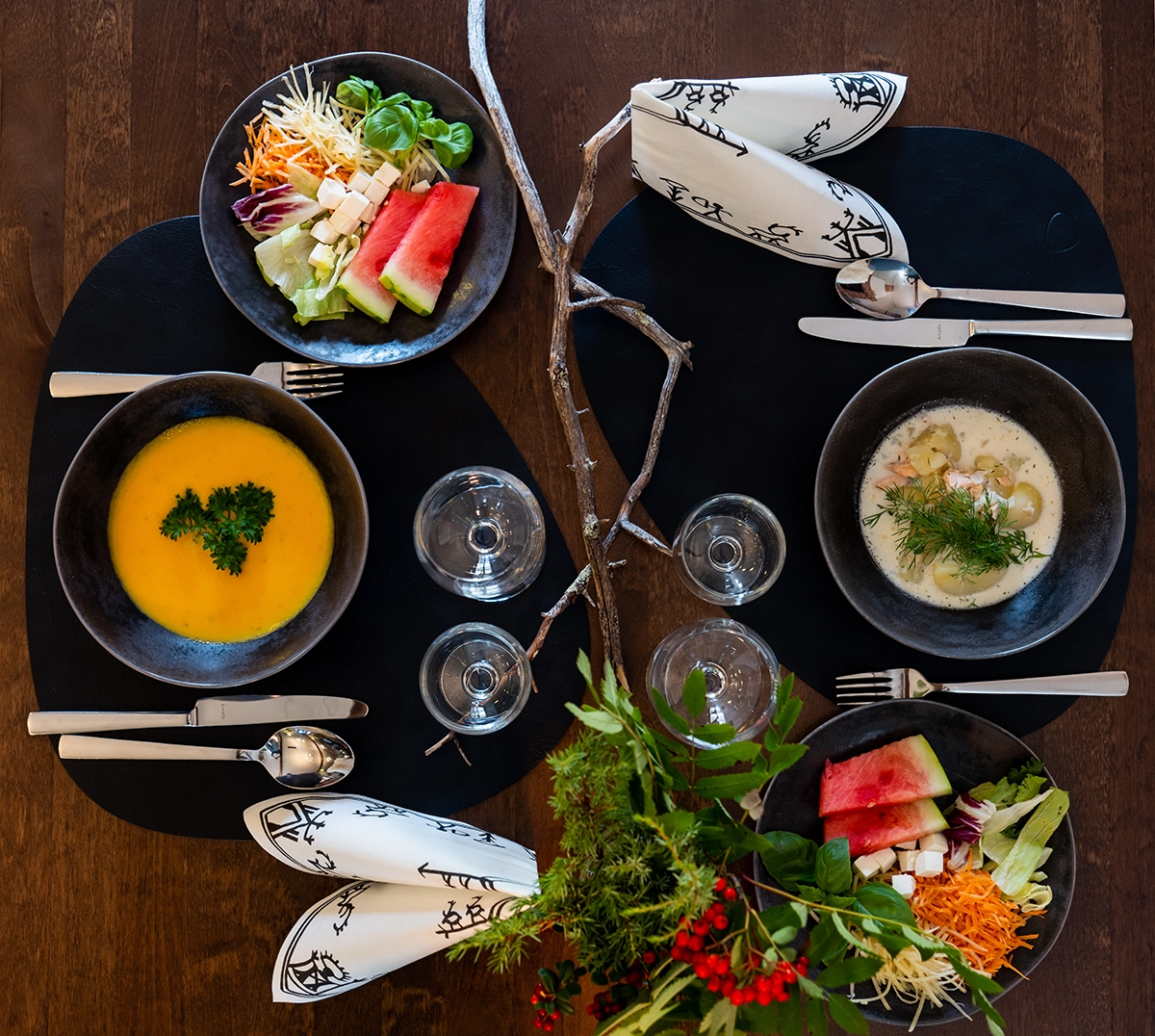 EAT & SHOP

Wild Arctic Restaurant
Wild Arctic restaurant serves visitors next to the ticket sales and entrance to the Wildlife Park! Enjoy the daily lunch buffet or order from a menu. Buy also delicious, freshly made sandwiches, buns and drinks as a take away for the tour around the Wildlife Park.
Welcome!
Read more about the restaurant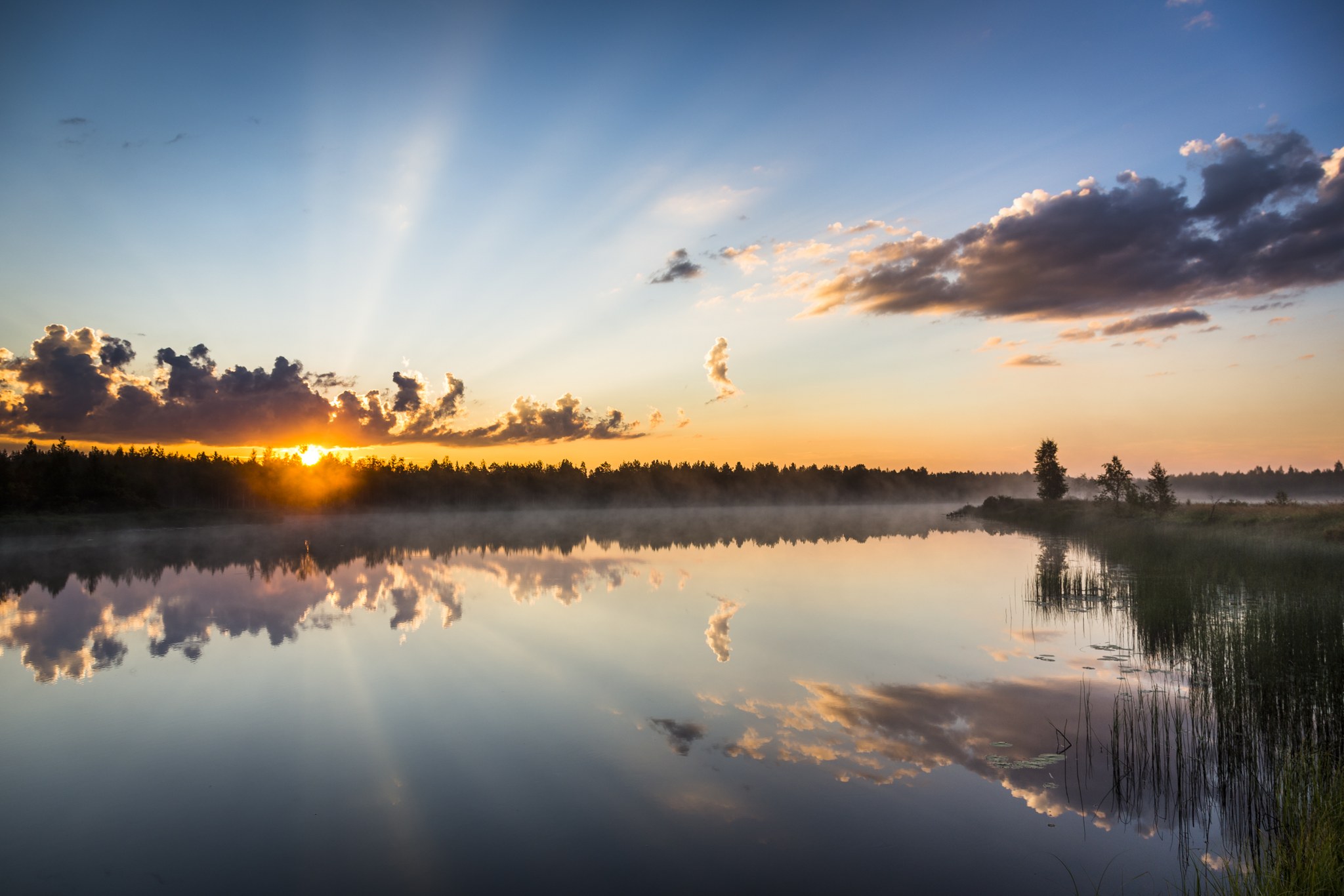 Lapland´s 8 seasons of the year
Did you know that Lapland actually has 8 seasons? Each season has its own special features and nature changes its appearance and form from colourful to white. Do you love bright summer nights, frozen lakes, a pallet of autumn colours, wonderful nature, northern lights, a sky full of millions of stars, snowy winter or peace and quiet? At Ranua, you can experience all of these, no matter what time of the year you are on the move.
The nightless nights in the summer enchant with their brightness and you can enjoy nature and be outside all night long. A boat trip on a calm lake, a hike in the nature or a nighttime swim trip feel completely different when done at night.
Colourful autumn season is the most wonderful play of colours that everyone should experience. The trees glow yellow, orange, and red and the landscape changes its shape again before the arrival of winter.
 We think everyone should see the northern lights at least once in their life! Thanks to our location, Ranua offers the best setting for this. Northern lights typically glow in shades of green, but there are also purple ones.
When the permanent snow comes, you can enjoy winter activities; skiing, snowmobiling, husky safaris, reindeer rides or even snowshoeing.
Christmas time in Lapland is full of atmosphere and, according to many, the best time. Christmas carols, Santa Claus with his elves and reindeer is an experience for the whole family.
Lapland's seasons
Latest news