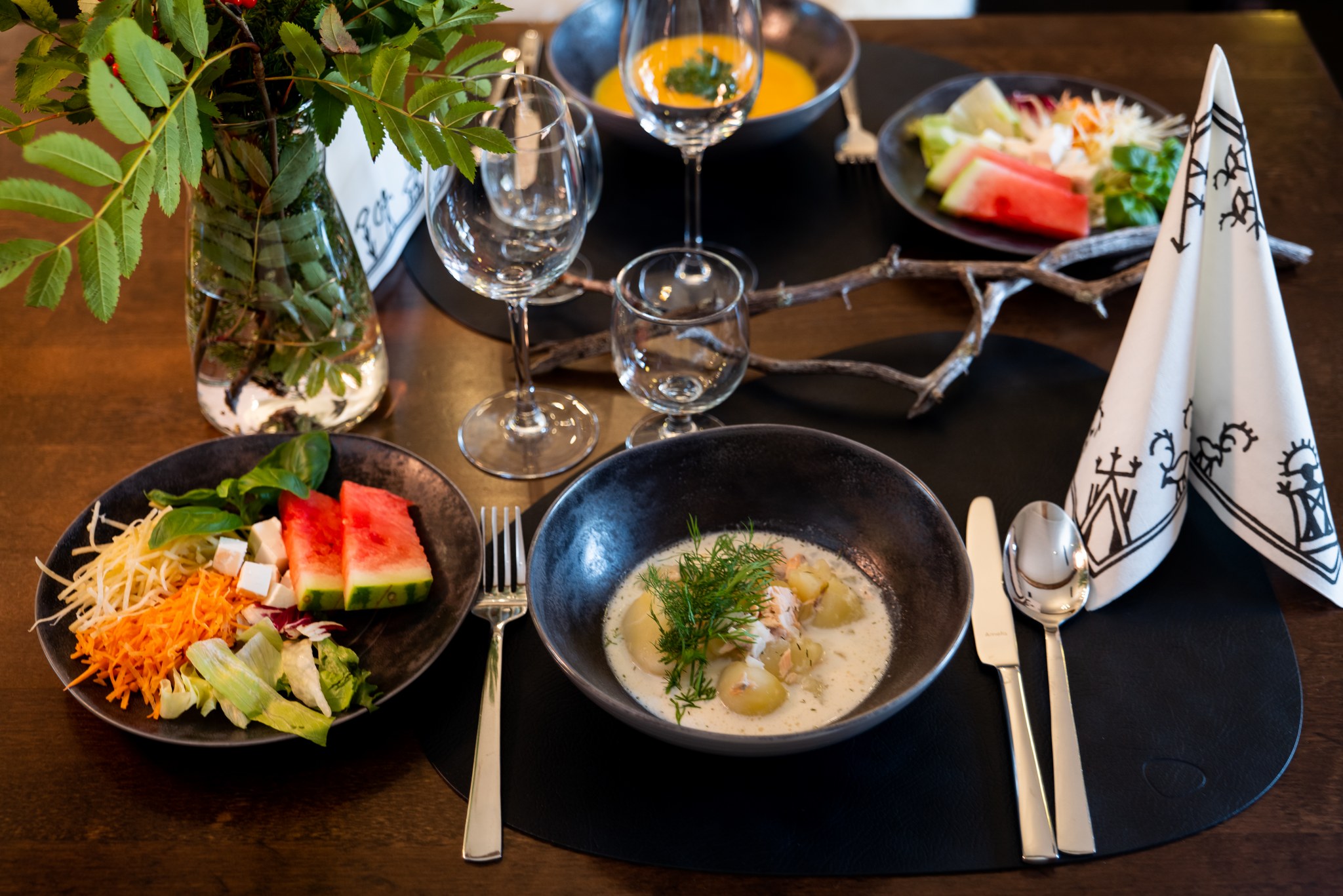 TASTY AND HIGH-QUALITY FOOD

Wild Arctic Restaurant
Ranua Widlife Park's Wild Arctic Restaurant serves daily  delicious and rich lunch buffet from 11:00 am to 4:00 pm
The lunch buffet offers salads, soup, and various main dishes. Lunch also includes bread, spreads, drinks with food, and desert coffee or tea. If you wish, you can choose the soup lunch and the salad table, or a delicious dish from our grill menu.
From our restaurant, you can also buy delicious, freshly made sandwiches and buns as a snack ready for your tour around the wildlife park.
Read more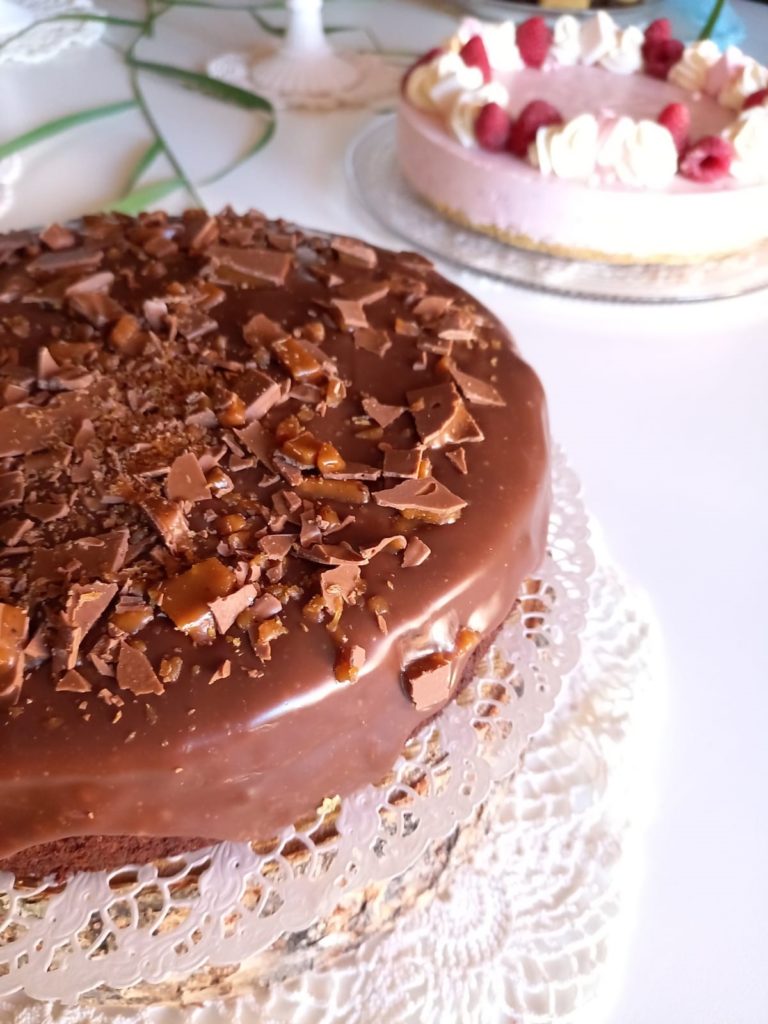 Arctic Igloos – summer café
The Arctic Igloos restaurant is near the igloo village and Ranuajärvi campsite, about five kilometres from the animal park. Breakfast is available at site for igloo guests.
The restaurant's services vary according to the season, and in the summer season, the restaurant operates a summer café. The summer café offers delicious salty and sweet pastries, as well as, hot and cold drinks.
Welcome!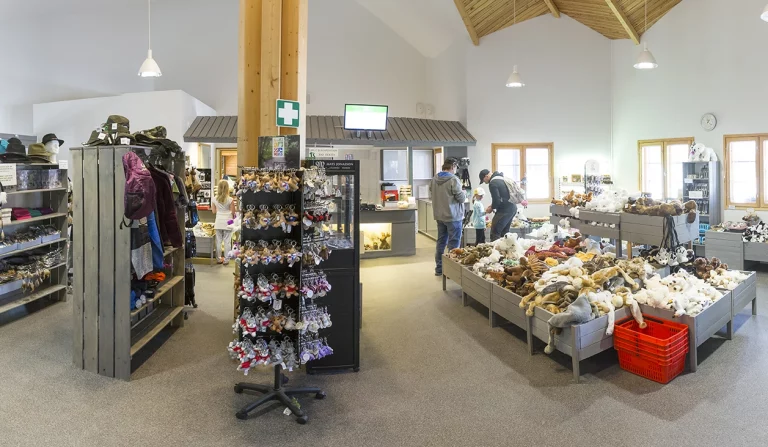 Souvenir shop
In the wildlife park's souvenir shop, you can find wonderful gifts for yourself or your friends. We have different soft toys, magnets, shirts, beanies, mugs, key rings, cards, socks, mittens and many other exciting things in our selection! Our souvenir shop is located next to the zoo ticket office.
We pay attention to the ethics and ecology of our products, for example, our soft toys are made from recycled plastic bottles.
Shop is open everyday from 10am to 4pm.
Welcome to our shop!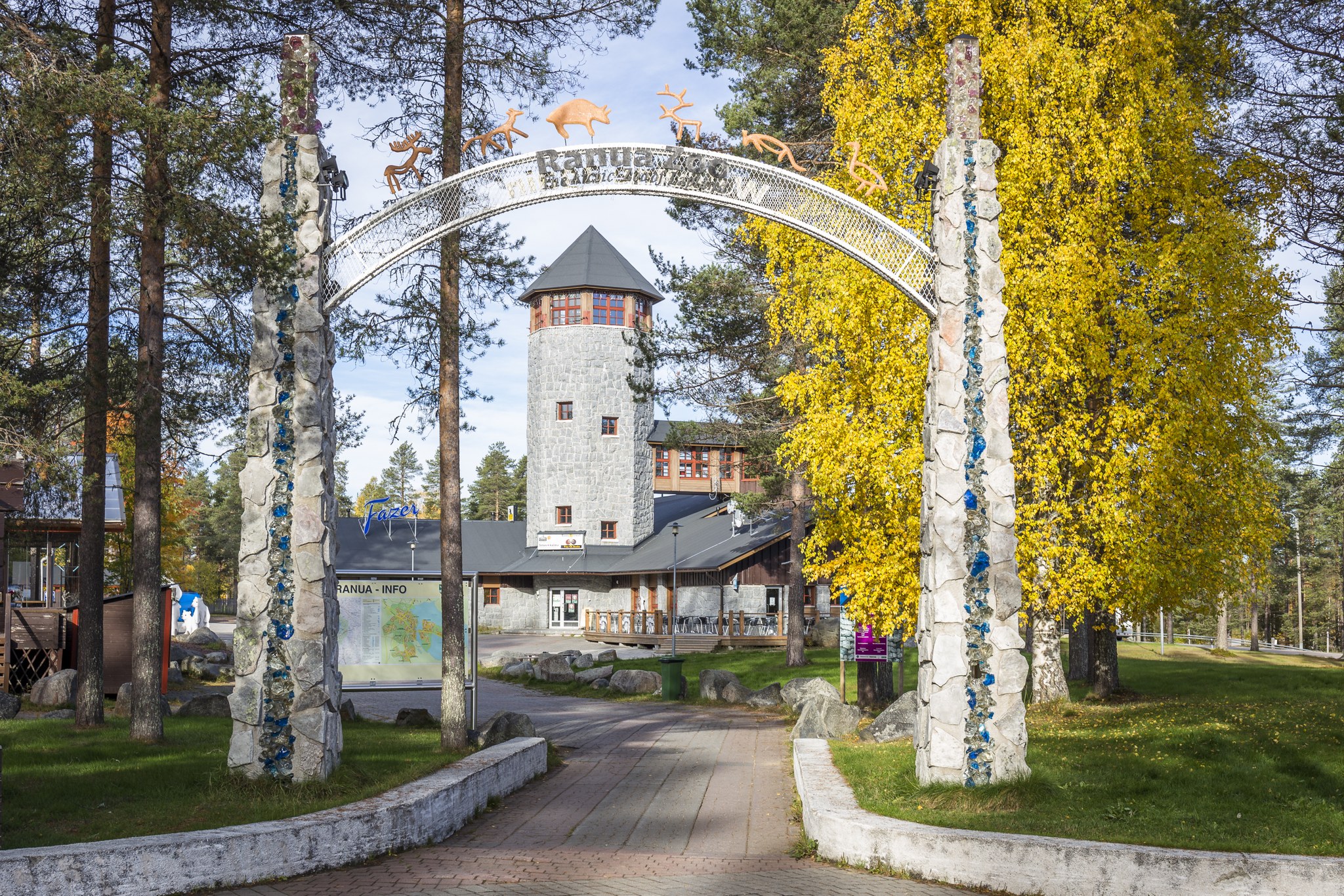 Other services in the area
From the castle in the main area of the wildlife park's grounds, you can find wonderful delicacies to take home or for your own pleasure. In the castle, you will also find Café & Bistro Bubo.
Fazer Shop
Store open
1.6.-31.8. daily from 10 am – 6 pm
1.9.-31.5. daily from 10 am – 5 pm
Wine Shop Ranua-Revontuli Oy
Store open daily
Café & Bistro Bubo
Open every day