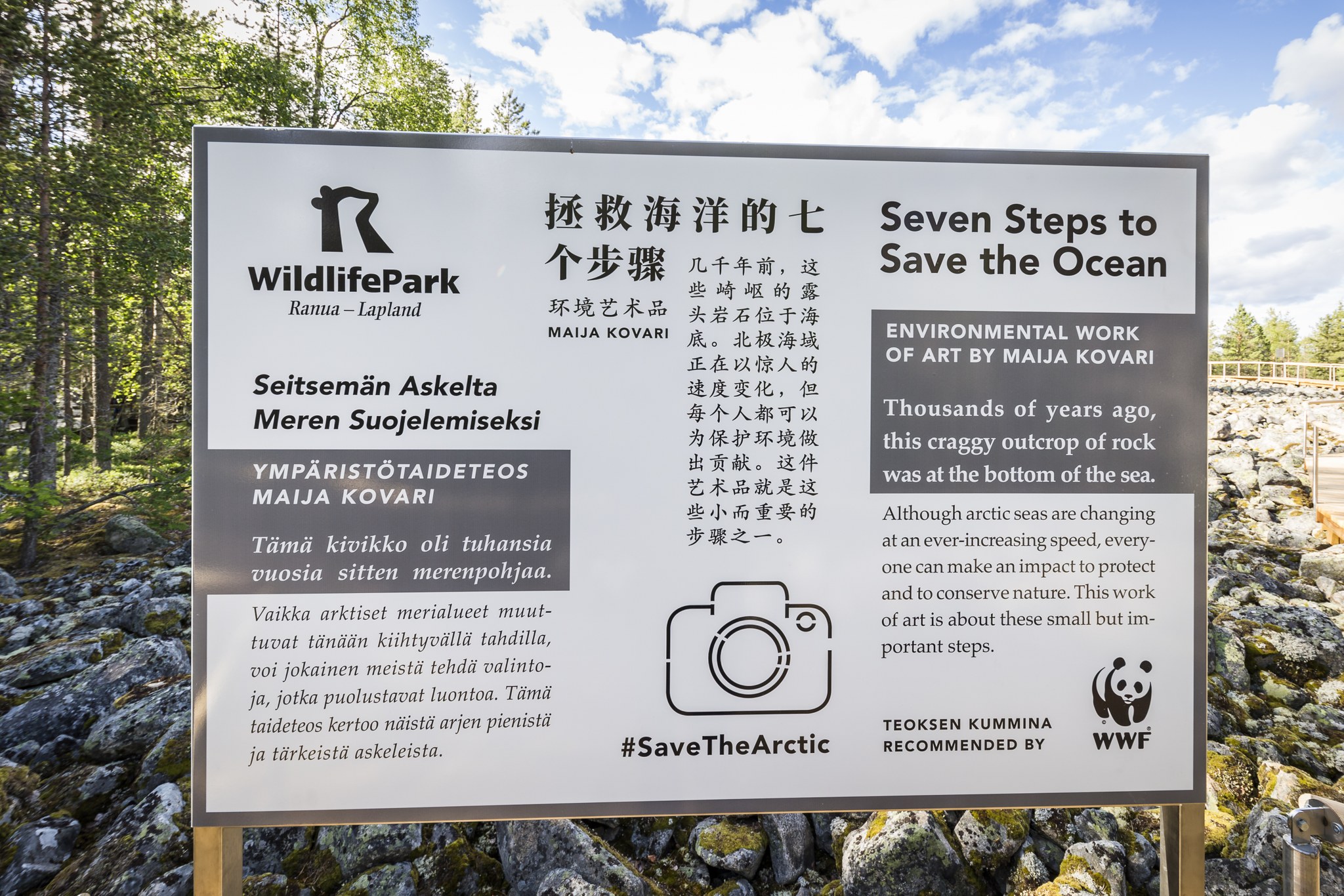 Seven Steps to Save the Ocean
In the wildlife park, on an impressive stone wall, a path meanders, along which sentences made of steel letters hang on poles.
Maija Kovari's work Seven Steps to Save the Ocean encourages everyday actions to curb climate change and protect arctic nature. The work consists of an approximately 135-meter-long wooden path and seven sentences rising to heights supported by poles, and covers a 100×150-meter stone quarry area. – The place was a significant factor in the design of the artwork: the piece was placed on rock that was once the shore of the sea. This creates a bridge between the sea and the wildlife park. Protecting the seas and curbing climate change are also strongly related to the future of the arctic region and its animals.
Seven Steps to Save the Ocean is open year-round, and like arctic nature, it changes with the seasons. The work is a different experience in the summer than in the winter when the snow falls on the artwork.
"Climate change is a difficult and multifaceted issue, and the dark pictures it paints of our future can be distressing. However, everyone can choose hope instead of hopelessness and apathy and take actions that have a positive impact on the lives of our next generations," says the artist.
The entrance to the work is between the wolverine and fox enclosures. The direction of travel is counterclockwise.
Read more