Camping Wildlife Park open all year round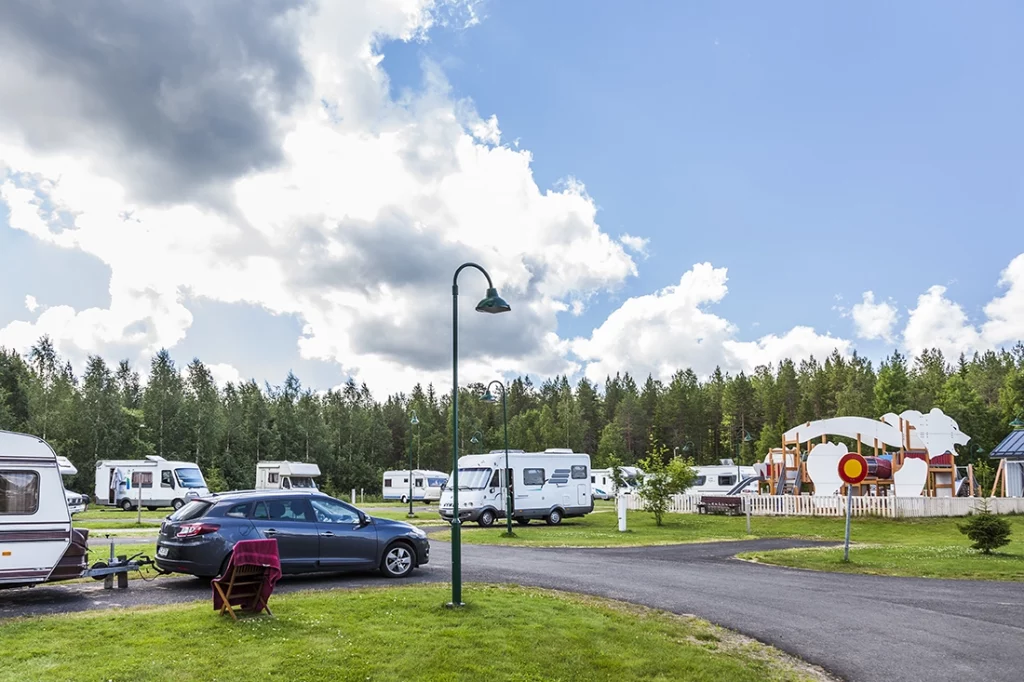 Kitchen
Shower
Sauna
WC
Playground
Open all year round

Camping near the wildlife park
Arrive any time! When arriving outside reception opening hours, please call the 24/7 open On-call number to get the access code for the service building. Number can be found on the wall of the service building.
Camping Wildlife Park offers caravaners and campers a comfortable place for a stop right next to the wildlife park. You can stay around the clock, and the sauna is warm every night.
The equipment of the area includes a kitchen with dining areas, an outdoor grill, saunas and showers, a washing machine, a children's playground and a toilet emptying point. Camping Wildlife Park's services are complemented by Ranua Resort's services. Wild Arctic Restaurant offers breakfast and lunch every day, and you can conveniently take a packed lunch with you. Read more about the restaurant's services »
In addition to Ranua Wildlife Park located in the immediate vicinity of the caravan area, the nature trail with its huts and sheds offers unforgettable nature experiences. You can also get to know Ranua's amazing nature with rental fat bikes, snowshoeing or skiing in the winter.
General sauna sessions are included in the accommodation price at Camping Wildlife Park, and in the summer season 2022 the saunas are heated every evening from 7 p.m. to 11 p.m.
Unfortunately, we cannot take reservations for camping sites in advance.
Our prices
Camping Wildlife Park
Caravan/car space fee 20 eur/day 

Tent space 13 eur/day
Person fee 5 eur/person, children under 4 free of charge
Electricity 5 eur/day
A 3 € discount on the space fee with a valid caravan/camping card
General sauna sessions are included in the price. The time of the sauna shifts varies by season. During the summer season 2023 sauna is warm between 6 pm and 11 pm.
Reception
Camping Wildlife Park's reception serves at Ranua Resort's reception.
If you have arrived late at night to stay at Camping Wildlife Park after the reception has already closed, you can arrive at the reception to pay for the overnight stay in the morning when the reception opens. In the evening, you can fill out the passenger declaration in the kitchen area of ​​the camping area and leave the slip in the mailbox there.