You can purchase entrance tickets to the animal park at the cheapest price in our web shop, and you can buy tickets in advance. After payment, you will receive an automatic order and payment confirmation to your email. At the ticket office or at the ticket exchange point, you will be asked for your name and the ticket type of the tickets you purchased, and in exchange for this information, you will receive a wristband for access to the wildlife park area. It is not necessary to bring confirmation.
Children under 4 years of age are welcome at our wildlife park free of charge, hence do not need a ticket purchased.
Note
There are no pets, bikes, or kick scooters allowed inside our wildlife park. When visiting the wildlife park, please follow the instructions and guidelines set for visitors.
Dog park
There are no dogs, or other pets allowed inside the wildlife park. We have a park for dogs in the yard. Next to the main building, the dog park consists of five lockable cages of a comfortable size, where the bottom boards provide additional cover. In case the dog park is full, the husky park's spacious three-stall cages are also available during the summer. Upon your arrival, more information is offered from the ticket sales desk. The dog park is closed from November to the end of February. Please note, that you need to provide your own drinking container for your pet.
Buy tickets online
Price list
| | | |
| --- | --- | --- |
| | FROM TICKET SALES | FROM OUR WEB SHOP |
| Adult | 23,50 € | 21,50 € |
| Child 4-14 years old | 19,00 € | 17,00 € |
| Student | 19,00 € | 17,00 € |
| Senior | 22,50 € | 20,50 € |
| Family ticket | 70,00 € | 65,00 € |
| Group (min. 11 people) | Adult 19,00 €, child 4-14 years 15,50 € | Adult 19,00 €, child 4-14 years 15,50 € |
To our web shop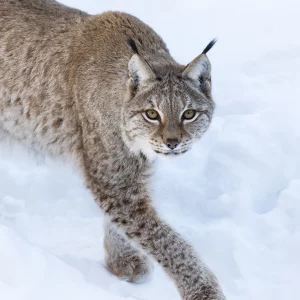 Did you know…
A lynx and a domestic cat have many features in common. Both are stealthy, prey by lurking and take care of their cleanliness. Although lynxes can purr like a common cat, their sound is more in accordance with their size…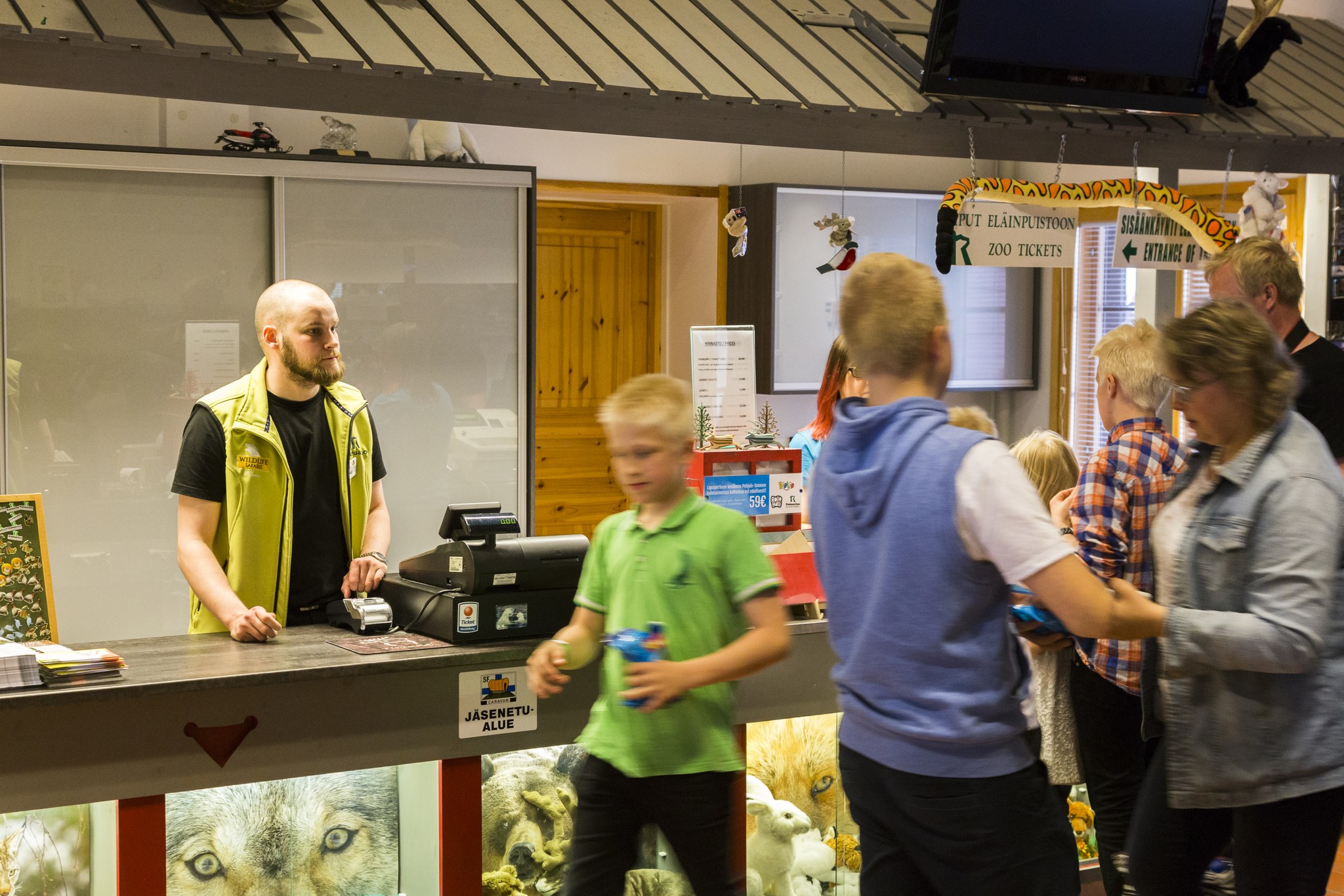 Guided tour of the wildlife park
An expert guide makes your visit to the wildlife park even more rewarding: they can tell you more details about the animals and their personalities, and answer all your questions about the animals' lifestyles and arctic nature. With a guide, you can admire some of the animals from a closer distance, because the guided tour always includes feeding the animals.
Guided tour in Finnish: 120,00 €
Guided tour in English: 120,00 €
Guided tours in other languages: contact for more information on the possibility wildlifepark@ranuaresort.com
Reservations: wildlifepark@ranuaresort.com
Please note, that the guided tour needs to be booked well in advance before your arrival.