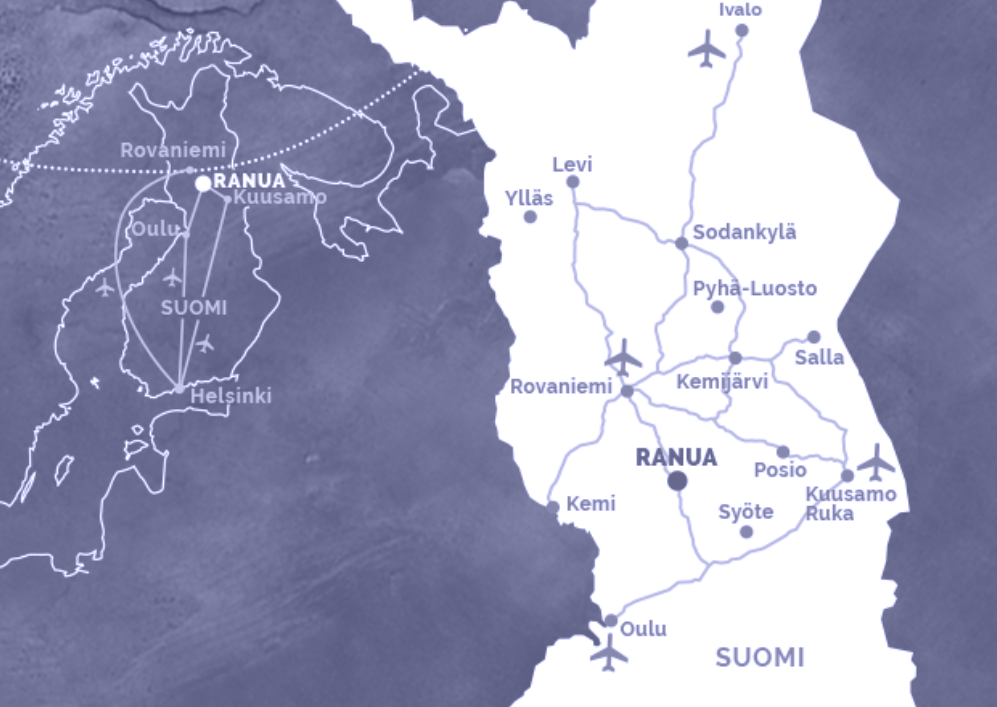 LOCATION AND ARRIVAL

Ranua as a travel destination
Ranua is located in Southern Lapland, along national road 78, about an hour's drive from Rovaniemi and 2 hours from Oulu, Kemi and Kuusamo. The nearest airport and train station are located in Rovaniemi. There is daily bus service between Rovaniemi and Ranua.
We have good transport links, and the wilderness is right next to us. Located in the middle of forests and marshes, at Ranua you can experience authentic nature and the village culture of Lapland. The area offers a wide range of program services and accommodation options. Ranua is known as the capital of cloudberries in Finland, as well as for our wildlife park for arctic animals.
Frequently asked questions
Is the wildlife park open in the winter?
Yes, our wildlife park is open throughout the year, daily.
What time does the wildlife park open?
The wildlife park is open daily, during the summer from 10 am to 6 pm.
How much does an entrance ticket cost?
The price list is available here on our website.
Tickets & prices
Didn't find what you were looking for?
Click the link below and read all FAQ's and answers.
All FAQ's