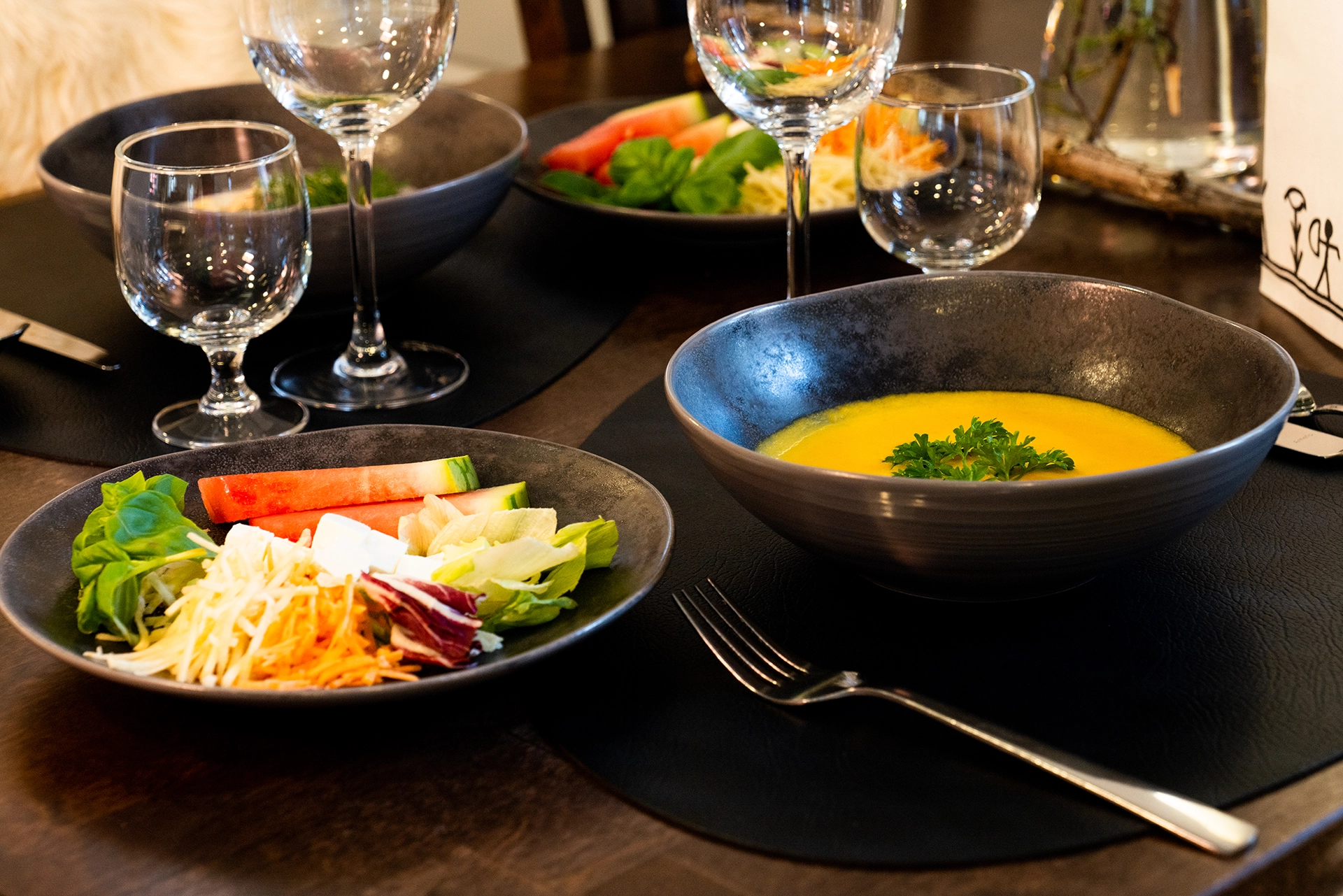 FOR A SMALL OR BIG HUNGER

Tasty food from Lapland
In September 2023 restaurant is open Tue-Sun 10 am – 4 pm. Grill menu is served on every opening day and buffet lunch on Saturday & Sunday.
Click here for the grill menu.
Lunch Sat & Sun from 11.00 am to 4.00 pm
Lunch offers salads, soup, and various main dishes.
Lunch also includes breads, spreads, and drinks with food.
During lunchtime, our grill menu is also available to choose from.
Soup lunch and salad table
10,00 € / adult
6,50 € / child 4-14 years
Main dish, soup and salad table
14,50 € / adult
9,45 € / child 4 – 14 years
The restaurant has license to serve alcohol.
Group reservations and other information
wildlifepark@ranuaresort.com
Contact information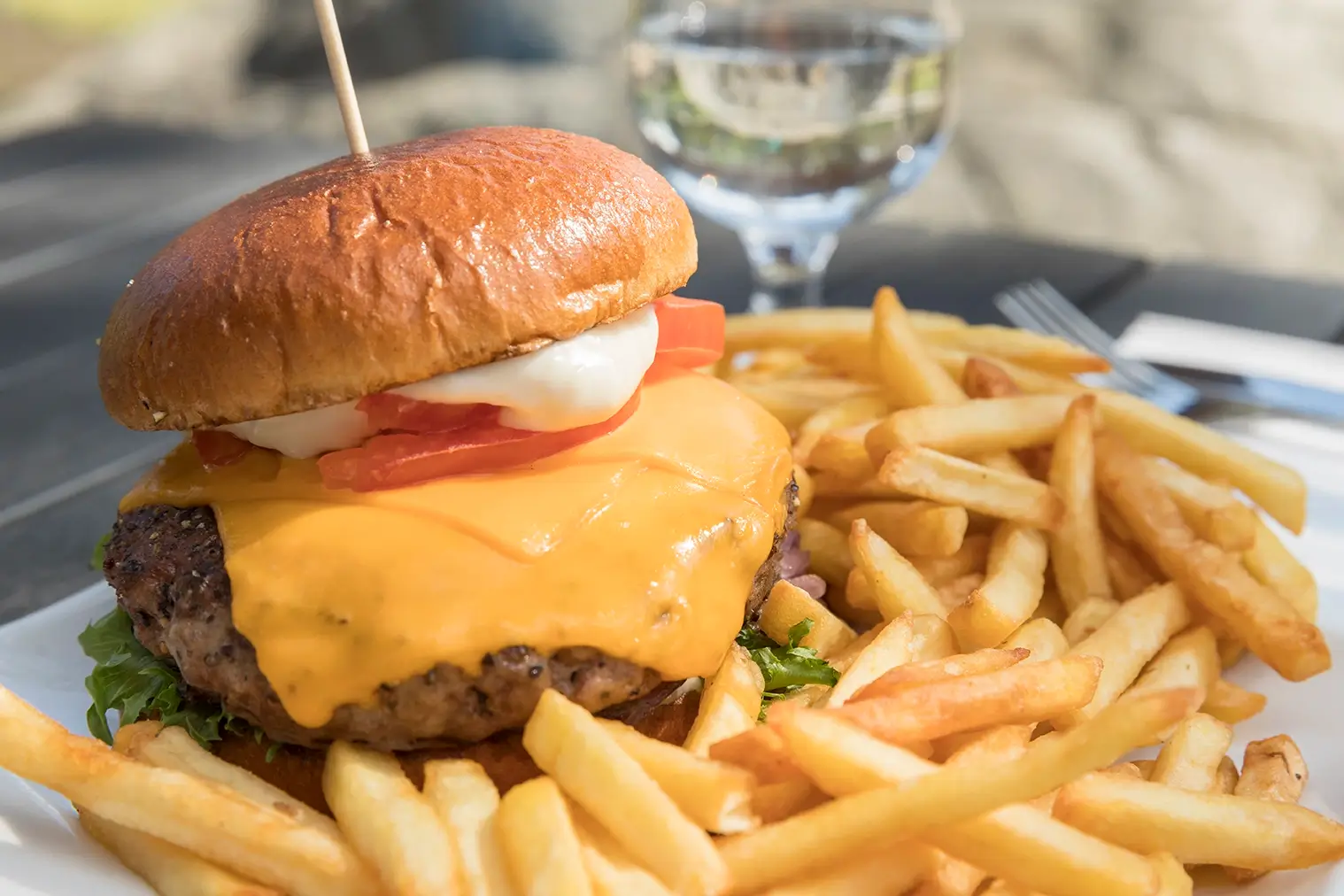 DELICACIES FROM THE GRILL

Grill menu
The new grill menu offers burgers, salads, pastas and some smaller snacks, too! Check the new menu here.
Meeting packages & group reservations