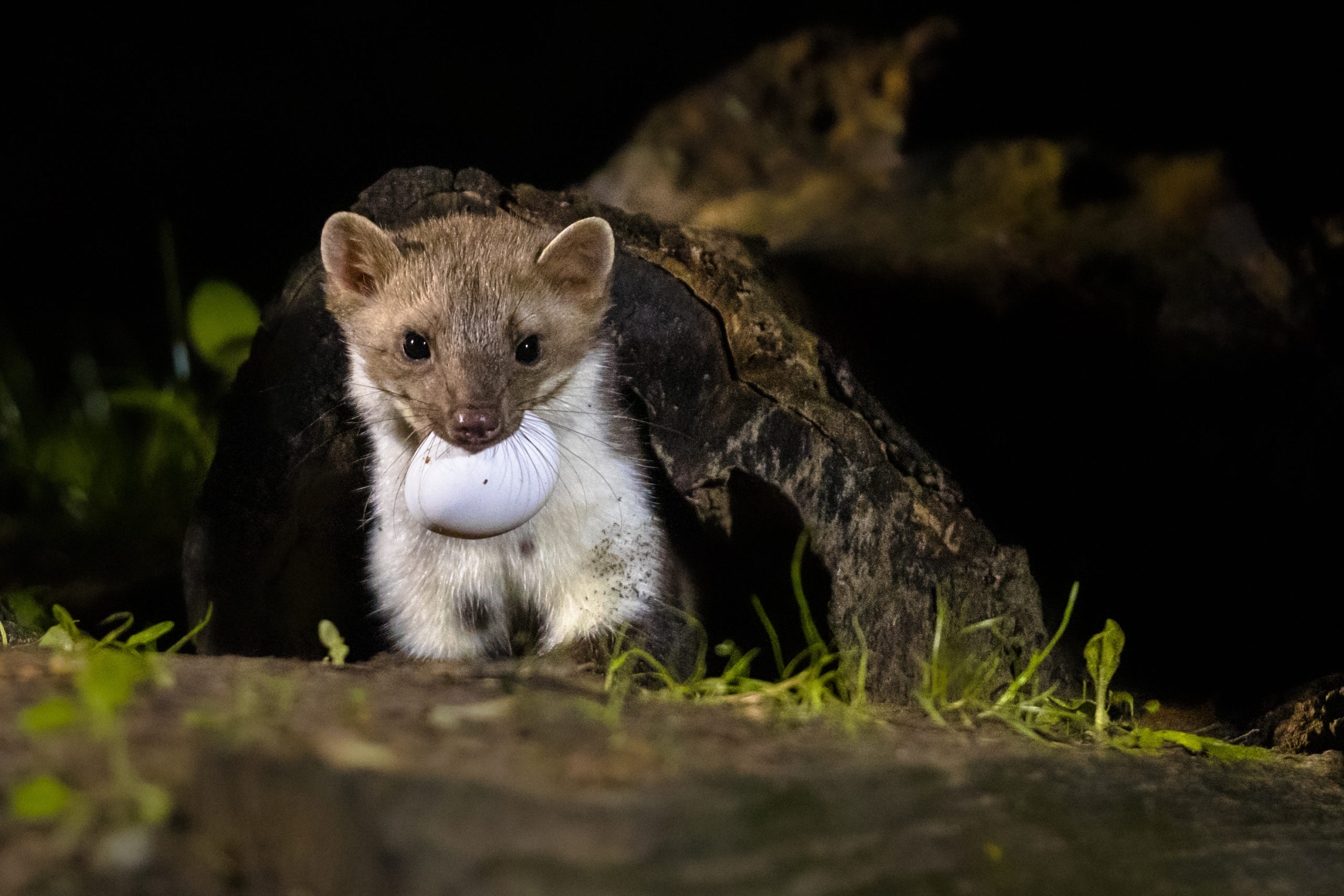 BEECH MARTEN
LIVING HABITS
Beech marten's habitat can be near settlements or in an open surrounding and forests. It doesn't take over other species nests but makes one in a hollow tree or in buildings, often causing problems to property owners.
WHAT DOES BEECH MARTEN EAT?
Being an omnivorous eater the beech marten also chooses it's diet based on availability. In the winter and spring it prays on small mammals such as mouses, rats, birds and eggs. In the summer and fall its diet is mainly vegetarian consisting of berries and fruits, such as tomatoes.
WHERE DO BEECH MARTENS LIVE?
Beech martens are native to most of Europe and Central Asia. In Finland single sightings have been made. It is classified as an invasive alien species. Long, snowy winters prevent it from spreading north, although that might change in the future due to climate change. Current population is stable and vital.
BEECH MARTEN
Martes foina
Class: Mammalia –Mammals
Order: Carnivora – Carnivores
Family: Mustelidae – Mustelids
Size: 1100-2100 g, length 42-48 cm + tail 23-32 cm, male larger than female
Breeding: June-August. Delayed implantation, actual gestation: 30-50 days. Offspring: 3-7 at a time. Independent in 12 months, sexual maturity reached in 15-27 months.
Lifespan: 10 years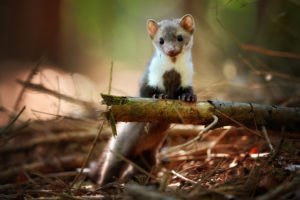 Did you know…
Beech martens are known for their unusual habit of destroying cables of vehicles. The exact reason for the behavior is not known, but most "car attacks" happen in the spring, when the young martens are still learning to recognize what is edible and what is not.