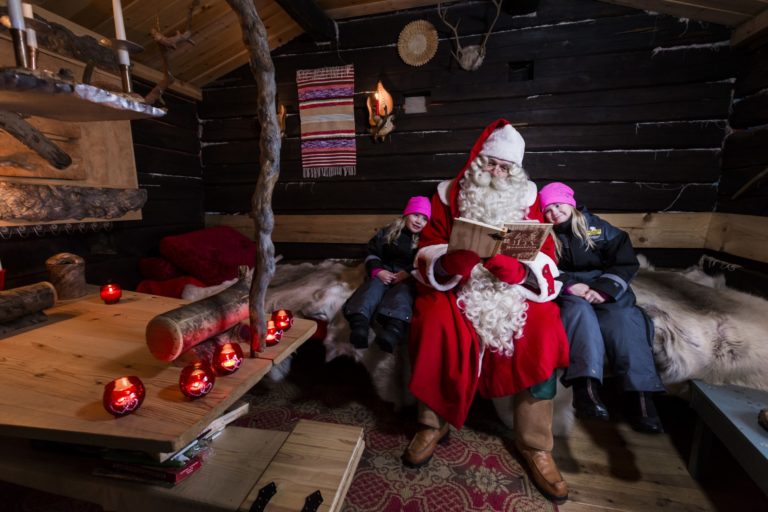 For small children
For children
For adults
45 minutes
Snowmobile sleigh ride to Santa's secret cabin
From 1st of December to the 15th of February
Daily from 2pm to 6pm
Max. 8 participants per visit
Adult (15+)                                   120 € / person
Children 3-14 years                90 € / person
The trip starts from the Ranua Resort's safari house, where the guide gives you warm winter gear and a helmet. Next, you'll sit in the sleigh behind the snowmobile, which transports you through the snowy landscape to the Santa's secret cabin.
The journey takes about 15 minutes, and then you'll follow the path with lanterns by foot to the secret cabin. An unforgettable meeting with Santa begins!
A visit to Santa Claus takes about 10-15 minutes; he gives small gifts to the children, and you can also take photos with Santa Claus. After the meeting, the guide will drive you back to the safari house.
Please note:
to guarantee that the Santa Claus knows the essential information about the children, please provide information as well as their Christmas wish in advance to us. We make sure to deliver all information to Santa Claus.