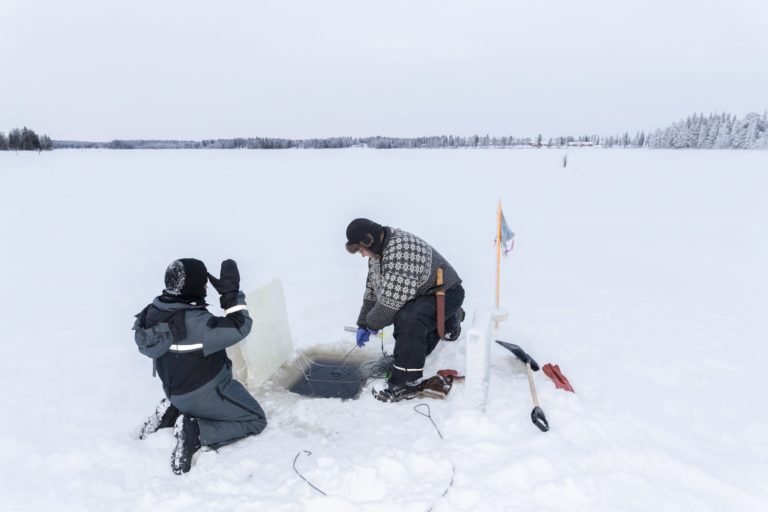 For children
For adults
Ice fishing safari to lake Ranuanjärvi
Local fisherman Sakari takes you along with our safari guide on an unforgettable ice fishing trip to Ranuanjärvi.
At the beginning, there is a snowmobile driving instruction, after which we drive to the lake together with the guide. Sakari is waiting for us at the lake, who will show us how to assemble the nets under the ice. After that, you can open the hole and see if you have any luck with the fishing.
During the trip, hot drinks are consumed and any fish catch is prepared over a campfire.
Duration: 3 hours