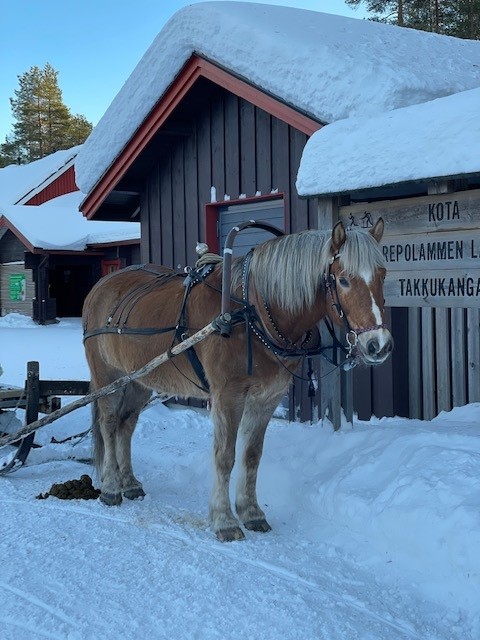 For small children
For children
For adults
Sleigh ride on a Finnhorse
Get under the sleigh's warm blankets and relax on a winter sleigh ride. This hour-long traditional ride on a Finnhorse takes you in the footsteps of our ancestors, when the horse was the only means of transport.
Listening to the sound of the Setolkka bell and the clatter of hooves, you can get away from the hustle and bustle of everyday life and stop to enjoy the moment.
The trip is also carried out in the summer, when for a small group (max. 4 people) we take an elegant carriage that was used by the Swedish Royal Taxi, which is known to be the only one of its kind here in Finland.
For larger groups (max. 8 people), we take carriages, where you can enjoy the atmosphere even with a larger group.
Service provided by: Ranuan Hevospalvelut Oy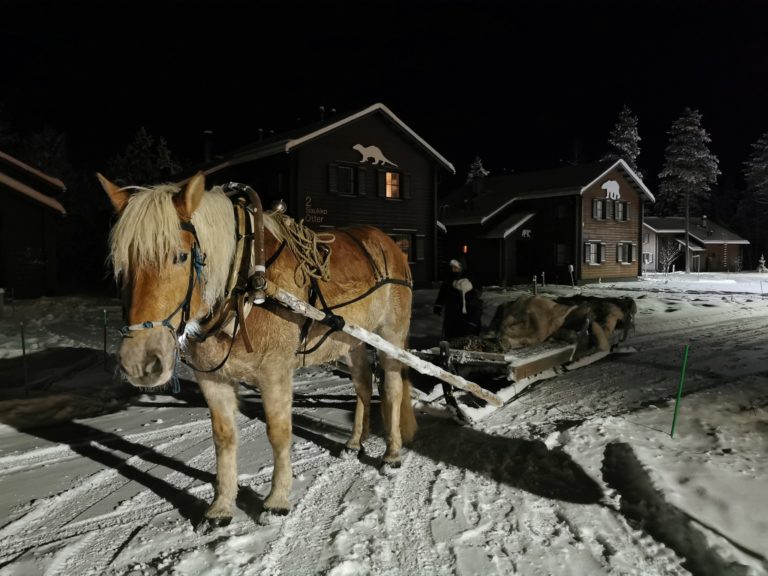 For children
For adults
For small children
Northern lights trip with a Finnhorse
This atmospheric two-hour evening ride is suitable for all ages. Get on the sled, sit comfortably and relax to the sound of the Setolkka bell as the journey takes you into snowy nature. During the trip, we stop to enjoy the peace of nature by a blazing campfire.
If  the odds are in our favour, we will get to admire the wonderful northern lights and the beautiful starry sky.
Depending on the snow situation, either a carriage or a sledge is used, minimum number of participants is 2.
In winter, the temperature can drop rapidly, which is why, the weather limit for the activity is -28 degrees.
Service provided by: Ranuan Hevospalvelut Oy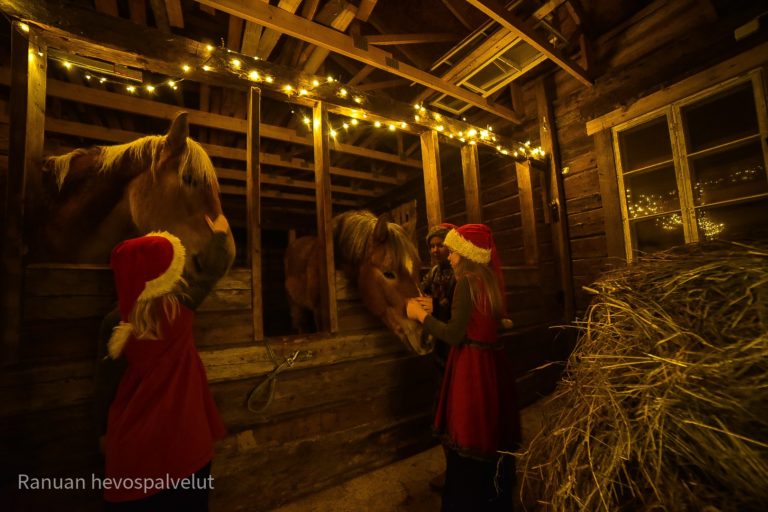 For small children
For children
For adults
Visit the stables
Get to know the local Finnish horse farm!
The two-hour excursion starts with a sleigh ride from the Wildlife Park, where at the end we sit for a while in a hut by the campfire, after which we take you back to the Holiday Village's reception.
During your visit, you can get to know our stable's 5 Finnish horses and other animals on the farm, such as Northern Finncattle, chickens and rabbits.
Ranua Hevospalvelut Oy is a small and cozy Finnish horse stable in the middle of Ranua village, founded in 2013. We specialize in various sleigh and carriage rides, as well as horse camps held in the summer.
Service provided by: Ranuan Hevospalvelut Oy