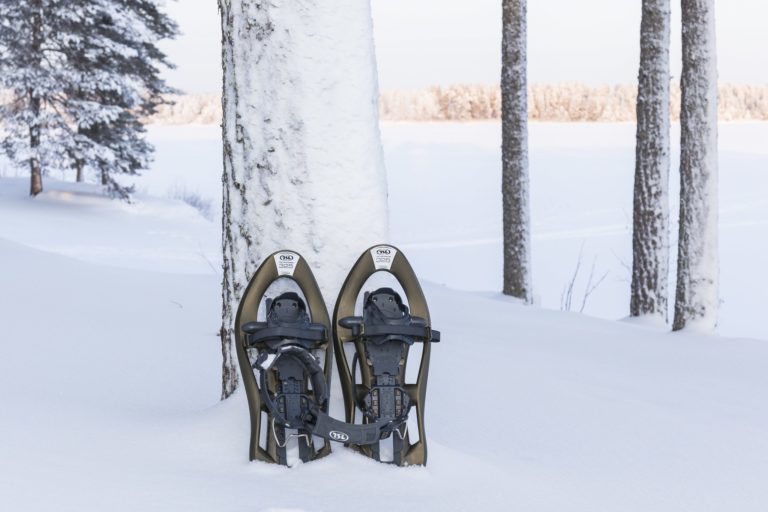 For adults
Snowshoe trip to Korouoma
Korouoma is an approximately 30 kilometer long northwest-southeast oriented gorge valley. We travel on the 5-kilometer long Koronjää route, along which rise the canyon's three largest icefalls. The gorge valley of Korouoma is a paradise of icefalls in its own right. The trip includes transportation from the Safari house to the campsite, snowshoes and lunch prepared by the guide at the campfire site.
The duration of the activity is 6 hours, including transportation, snowshoeing and lunch.
Minimum 2 people.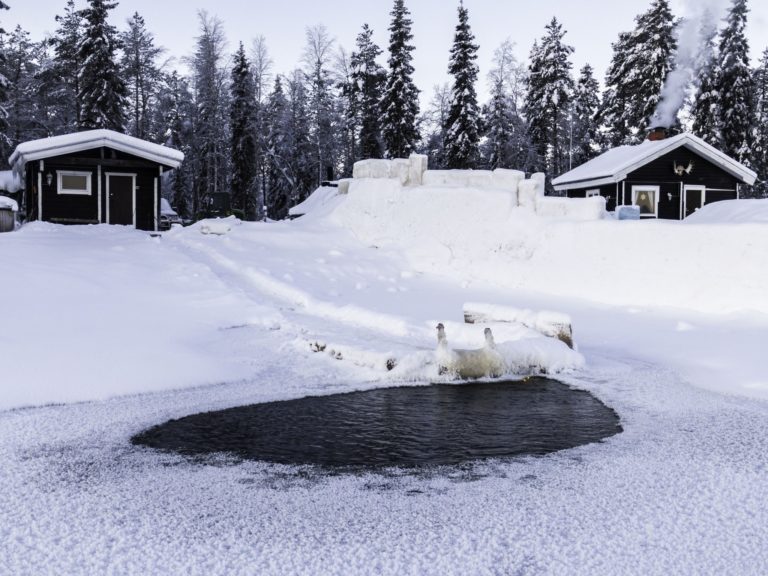 For adults
Ice swimming and sauna
Would you like to take a dip in almost 0 degree water?
It has been studied that ice swimming has health-promoting effects;
Quick exposure to the cold not only refreshes, but also gets hormones going: the secretion of cortisol and endorphins increases. The cooling of the tissues and cortisol together prevent the feeling of pain, while endorphins create a feeling of pleasure.
The duration of the activity is approx. 2 hours, includes heating in a traditional Finnish beach sauna and ice swimming.
Minimum 2 people.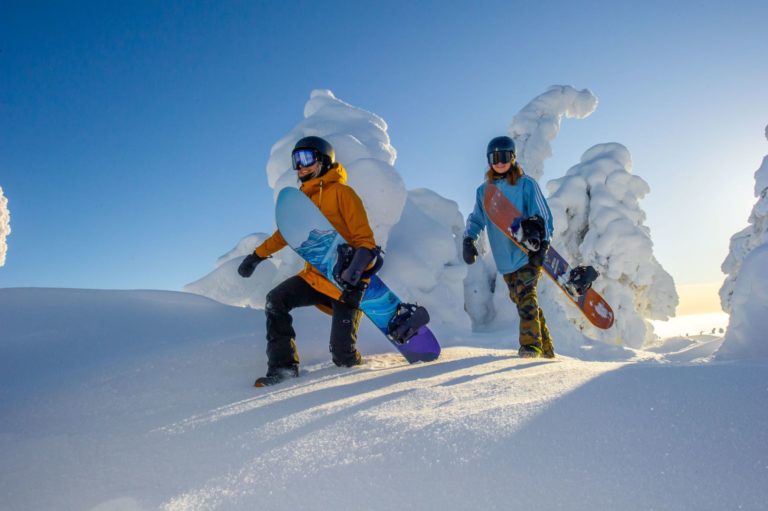 For children
For adults
Ski-trip to Iso-Syöte
Set out to conquer Finland's southernmost mountain!
Everyone can find their favorite on Iso-Syöte's 17 different slopes. There are a total of 8 lifts in the area; anchor lifts serve customers on the front and back slopes, and in Lumimaa there is a rope and carpet lift, a sompa lift and an anchor lift suitable for beginner skiers.
Enjoy the beautiful snowy scenery during the holidays, stop by for hot cocoa. There is also a possibility to fry sausages in the house!
The trip takes approx. 8 hours, the price includes transportation, equipment and tickets to the slopes.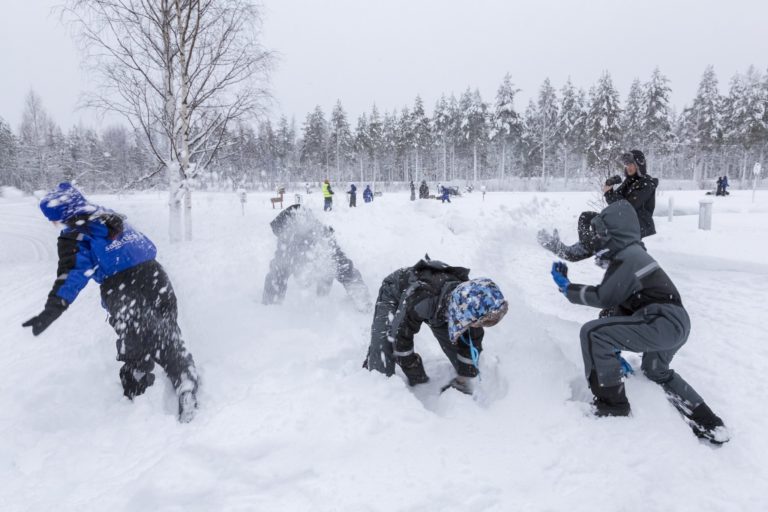 For small children
For children
For adults
A trip to Honkivaara
Now it's time to pack the sled and head about 9 kilometers away from the center of Ranua towards Honkivaara! About two hours have been reserved for the trip, departure from the Holiday Village's reception. There is a campfire site in Honkivaara, if you wish you can pack your own snacks.
Honkivaara is maintained by local citizen of Ranua, Pentti Lohi.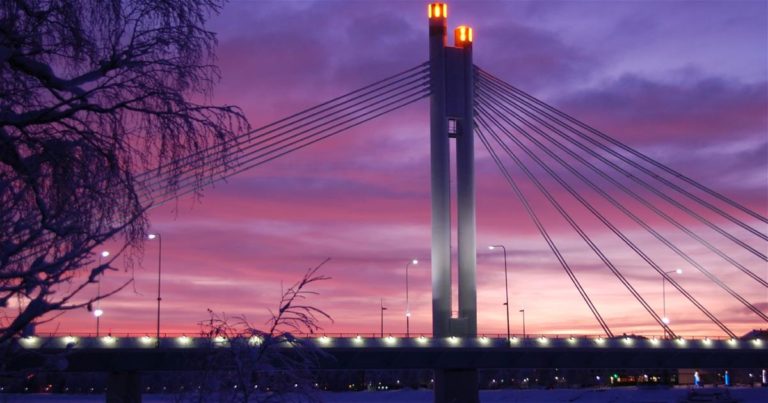 For small children
For children
For adults
Day trip to Rovaniemi
A ride to the capital of Lapland, Rovaniemi, and back, whether it's shopping, a visit to the Art Center / museum in Arktikum, or meeting Santa Claus himself at Santa's Village. Rovaniemi offers unforgettable experiences for the whole family all year round.
Read more about Rovaniemi's tourist services on the Visit Rovaniemi – website.
5-6 hours have been reserved for the trip, including transportation.