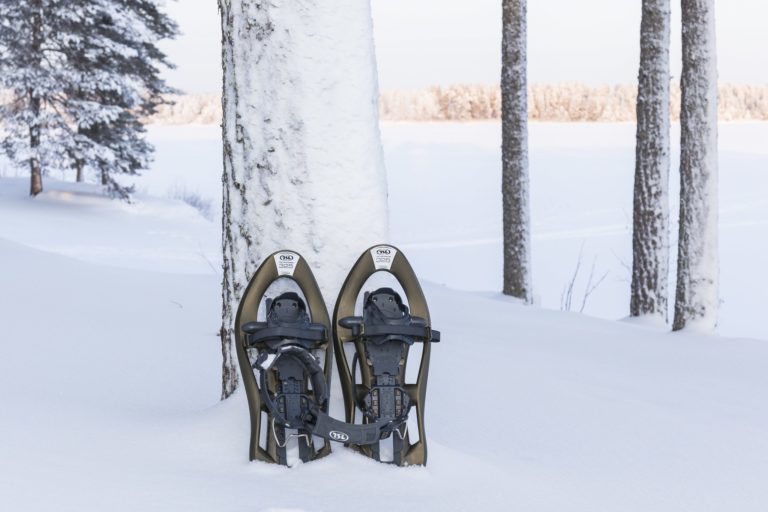 For adults
6 hours
Snowshoe trip to Korouoma
Departure daily at 10:00
Minimum 2 persons
189 €/ ADULT
Korouoma is an approximately 30 kilometres long and up to 130 meters deep canyon fracture valley. Canyon and its high cliffs form a breathtaking landscape to enjoy throughout the year. Korouoma is located at the Region of Koillismaa in Southern Lapland. The area's landscape is exceptionally rugged and grand. Several 30-meter steep streams freeze during the winter forming huge frozen waterfalls, offering fantastic views and play of colours.
Trip includes transportation from the Safari house to the campsite, snowshoes and lunch prepared by the guide at the National Park campfire site.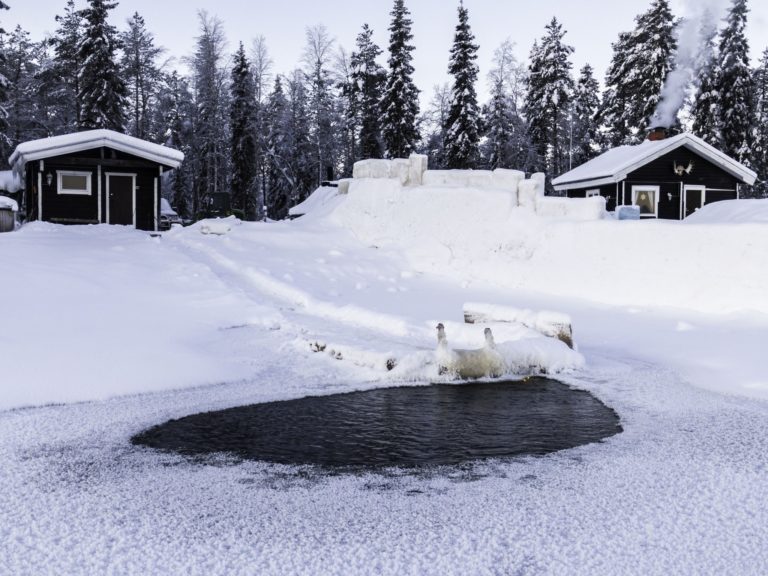 For adults
2 hours
Private ice-swimming & sauna
Available from December to April
Departure daily at 15:00
Minimum 2 persons
122 € / ADULT
Would you like to take a dip in almost 0-degree water? Guided ice-Swimming and Finnish Sauna experience offers you the possibility to try swimming in an ice-hole.
It has been studied that ice swimming has health-promoting effects; quick exposure to the cold not only refreshes, but also gets hormones going: the secretion of cortisol and endorphins increases. The cooling of the tissues and cortisol together prevent the feeling of pain, while endorphins create a feeling of pleasure.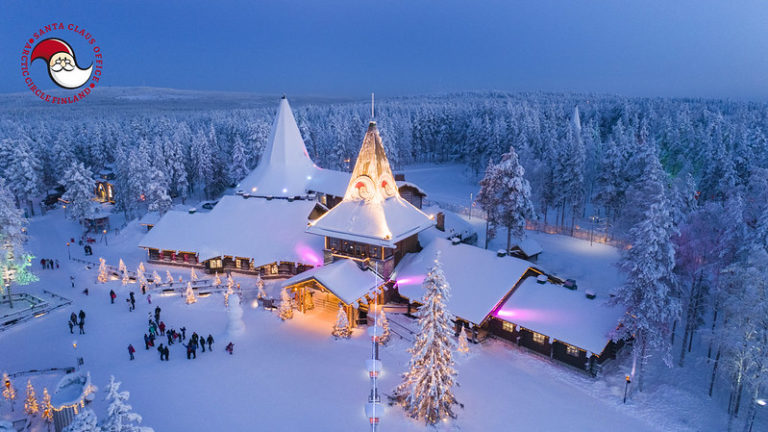 For small children
For children
For adults
6 hours
Trip to Santa Claus Village, Rovaniemi
Departure daily at 10:00
ADULT (15+)                            170 €
CHILDREN  3-14 years     135 €
Santa Claus Village is located in Rovaniemi, Finland, the official hometown of Santa Claus.  Santa Claus Village is a family destination with plenty to see and do for all ages.
Trip includes a guided tour and lunch in Santa Claus Village, printed photo with Santa Claus & shopping time.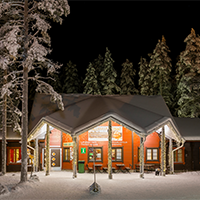 For small children
For children
For adults
15-30 minutes
Taxi services
Visit to the local supermarket                                      20 € / PERSON
From the igloo village to the Wildlife park          10 € / PERSON