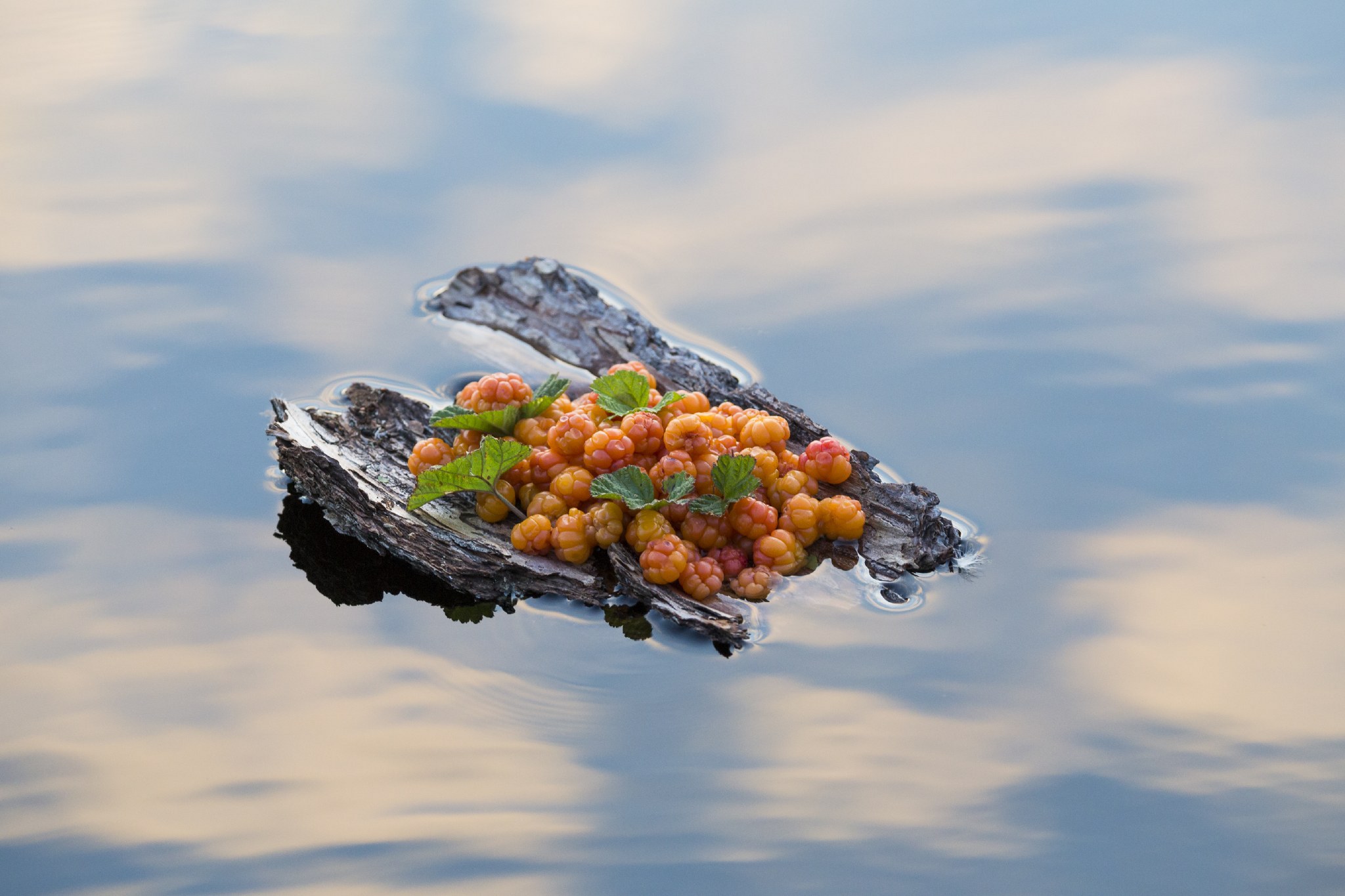 A comprehensive moment of pampering at a time that suits you
In the cloudberry sauna, you can experience a comprehensive cloudberry experience, through the relaxing and renewing cloudberry products that allow for a break from everyday life. Te cloudberry sauna is available at the most convenient moment for you.
The warm and nurturing touch of cloudberry wool stone on your skin, the cloudberry leaf face mask gives the face a soft and light feeling. The foot bath cares and refreshes, bringing the natural scent of hibiscus leaves. The products used in the sauna are made in Ranua, they are natural and ecological, and they do not contain perfumes, parabens or synthetic chemicals. As the sauna drink we serve water and bubbly made from cloudberry, which is also locally produced.
At the end of the relaxing treatment, you can still taste a cloudberry marshmallow!
Sauna duration approx. 1-2 hours, minimum 2 persons / package
Shampoo, face mask, cloudberry leaf oil, cloudberry wool stone and cloudberry cream are products manufactured by Rubus Cosmetics.
Cloudberry marshmallow produced by Paula Saukko & Cloudberry bubbly manufacturer Ranua-Revontuli Oy.